Camper & Travel Trailer Insurance
Protect your camper with FNISC. Get auto insurance that's right for you.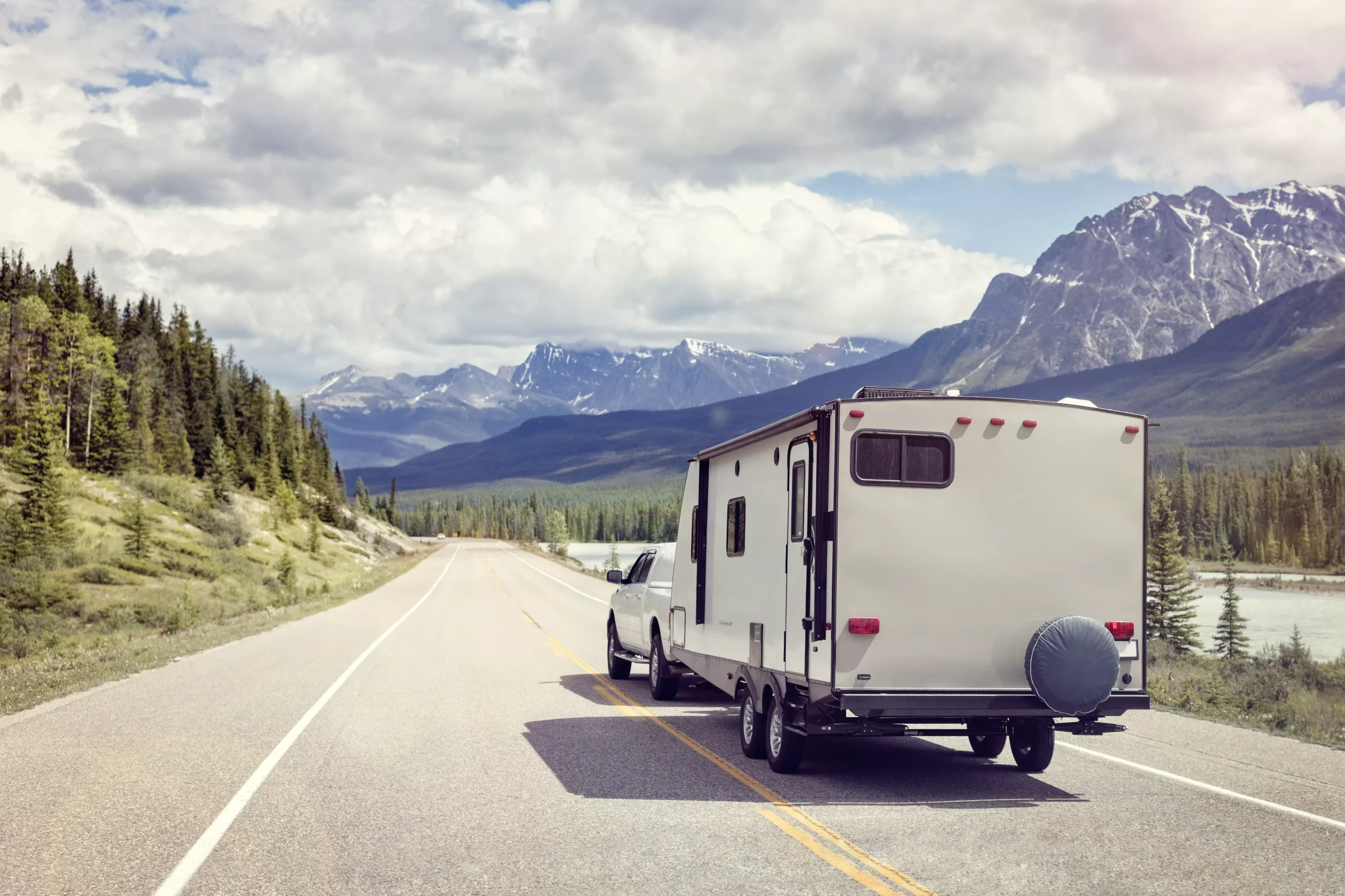 What
travel/camping trailer

insurance covers
Insure your travel/camping trailer against damage and loss caused by common risks, such as fire, storms, theft and collision. Property covered can vary, so what coverages are available?
Bodily injury to you or someone else caused while towing your travel/
camping trailer (extended from towing vehicle liability coverage)
Damage to travel/camping trailer caused by an accident
Theft, fire, vandalism, and other covered losses even while your travel/camping trailer is in storage
Emergency Road Service in the event of a breakdown while traveling with your travel/camping trailer
Talk to an FNISC agent to learn which coverage may suit your particular needs and trailer size.
Travel/Camping Trailer Insurance or Motorhome Insurance?
Not sure which to pick? It's easy. Choose travel/camping trailer insurance if what's to be insured is towed. Choose motorhome insurance if what's to be insured is driven.
Covering What's Inside Your Travel/ Camping Trailer
Items such as jewelry, cameras, bicycles, fishing equipment, golf clubs, and even the things that make your travel/camping trailer feel like home may need extra protection. Ensure they're also covered with a personal articles policy that goes beyond your travel/camping trailer policy.
Get camper insurance online !
Import Your Current Insurance Carrier!
Use FNISC Quick Connect to Compare and Save!